Every once in a while, as I work with vintage computers, I get the chance to meet some of the people who were "there" at the time when the computing revolution started or was in the early days.
Earlier today, I met with Al for some late '70s computing stuff.  What I also learned is that he was a director for the workstation division of Canon back in the '90s.  The Canon object.station 41 (link to PDF) was one of the products that came out from the workstation division.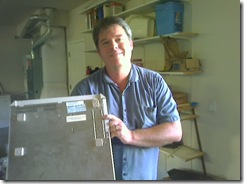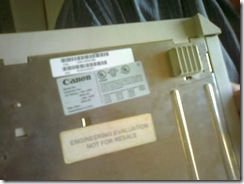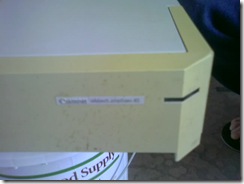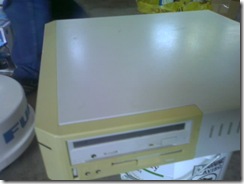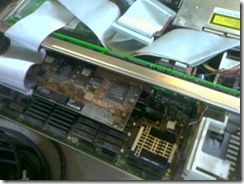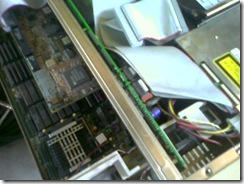 According to OLD-COMPUTERS.COM, after NeXT abandoned the hardware business, Canon bought the license and started producing the successor to the NeXTstations. I recall Canon was the manufacturer of the magneto-optical drives used in the NeXT cubes, and had a huge financial investment in NeXT.
Al said Canon even tried to get NeXT to allow them to use the same "NeXTstation" brand for their product, but NeXT declined (I'm assuming that this was after NeXT stopped making the NeXTstation slabs).  Hence, the "object.station".  It actually had a similar style to the black m68k slabs, with a height difference and the presence of an internal CD-ROM drive.  Some literature on the net indicated that Canon may have subsequently made the object.stations in black.
The pictures have Al showing me the object.station 41 with Serial #1 (there was a numeric prefix that my woeful phone camera was not able to get a sharper focus on).  That slab of machine is packed with circuitry on the inside.  He pointed out the capabilities of the object.station, specifically the display architecture that took advantage of C&T's Wingine technology.
We didn't have enough time to power up the machine (along with that matching huge display monitor).  However, Al was kind enough to give me some marketing literature for the object.station 41.  Being retired, he may eventually find time to tinker with his object.station.  Real worthy as a computer museum piece.